Welcome to Wilson-Legacy Farms
For over 58 years, Wilson-Legacy Farms has been Smyrna's finest resource for freshly grown seeds and wholesale of grains. As a family owned and operated business, we understand that what we do today affects our world tomorrow. That is why we take such precautions with our farming techniques and follow proper modern conservation practices to protect and care for the land we use.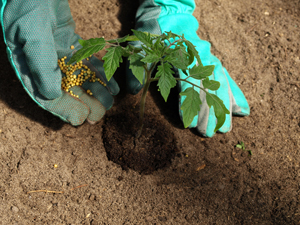 With a full line of modern equipment and grain handling facilities, we are able to produce the best quality of seed. Our experienced staff takes every aspect into consideration while growing our products, and all seeds are treated with fungicides, insecticides, and inoculatants to ensure their quality. We also offer nutrient management consultations for customers who need assistance with how to properly balance their soil to ensure proper growth of their crop from the seeds they have purchased from us.
We make it a point to always provide the highest quality of customer service in order to nurture existing relationships we have with long-term clients, while reaching out to form strong relationships with new customers. Should you ever have any questions or concerns about our farming services, feel free to reach out to us so we can answer them.
For a farm you can trust for all of your wholesale grain and seed needs, contact Wilson-Legacy Farms today!