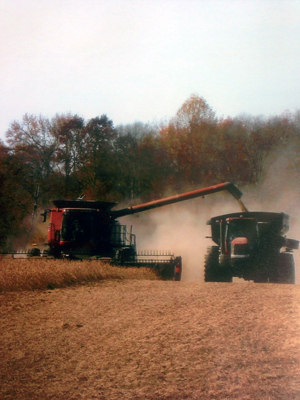 Our roots can be traced back to our family farm that started in 1956. With hard work and dedication, we have continued to be a family owned and operated company, while growing and continuously adding new services to offer our growing clientele.
We combine various farming techniques with modern conservation practices in order to protect and care for the land that we use. This is one of the main reasons that has allowed the Wilson-Legacy Farms to be home to generations of farmers.
Our mission at Wilson-Legacy Farms is to market the highest quality of seed and grains possible, while leaving the land healthier for the next generation of farmers. We believe that our farming techniques, great nutrition, great taste, and allowing our land to flourish all go hand in hand.
We take great pride in being able to continue to provide our customers with great service, while working through a wide variety of adversities. We are one of the very few independent seed dealers left in our area. Proving that our farm has and can withstand hard times and difficult situations.
Over the years we have won many different yield contests, along with The Dekalb Elite Dealer award. One of our owners, Mark Wilson was named as an Honored Member of the Cambridge Who's Who Registry of Executives, Professionals and Entrepreneurs 2009-2010 Edition. He is also a Certified Crop Advisor through The American Society of Agronomy.
Here at Wilson-Legacy Farms, we take deep satisfaction in the history of our farm and look forward to the years to come. For wholesale of grains, delivery of seed, and farming techniques you can trust, contact us today!